What did you get from the SA 6 Star Crystal?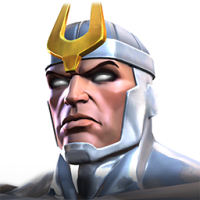 ThatGuyYouSaw235
Posts: 1,850
★★★★
Today most of us would've gotten 5000 6 Star Shards, enough for some of us to pull a 6 star champion.
In my case:
Honestly, I'm okay with this pull. It's refreshing after pulling Storm and Loki.