Earlier today, there was an issue where Summoners that logged on shortly after the Login Calendar switched over for the day didn't receive the Cosmic Ghost Rider login crystal. We've fixed the issue for players receiving the crystal now but will have to collect data and send out the crystal to all players that didn't receive it next week. We apologize for this inconvenience and look forward to making it right for you all.
Best Counters for Mulaney Challenge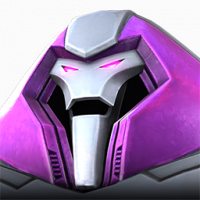 Helpyy
Posts: 114
★
Hi, I want the rewards and was wondering how I can complete the challenge with the least resources spent.

I thought bringing a counter for each one of the 5 fights would do well. So who do you think is good for who there?

Or should I bring usual questing champs like CMM, Fury, Ghost, Wasp.
Thanks.