Game Service Interruption: The Contest is currently experiencing server latency issues resulting in some slowdowns and errors. We are working to resolve this as soon as possible. Thank you all for your patience.
Act 7 critical assessment after doing it 100%.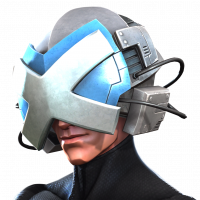 BeroMan
Posts: 228
★★★
Okay, I am emotionally ready to get all dislikes for this post here but still wanted to share my perspective of act 7 after doing it 100% yesterday.
The content is definitely fun most of the time but I had a feeling that I was doing Variant content rather than newest act content that historically speaking always was challenging for end-game players. This was not at all, for people that done initial act 6 100% before nerfs this act 7 is a joke difficulty wise.
I understand why most of the people could like this kind of content more, but if Kabam plans to make Act content like Variants then they have to release something else for players that prefer to be challenged like it was initial act 6.2...If the game becomes only fun and not challenging, many will lose interest at some point.
https://www.youtube.com/watch?v=jgXj2YdDKc8