Act 7 chapter 1 is a complete fail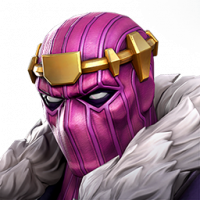 GOTG
Posts: 1,026
★★★★
Dear Kabam,

I beat your newest permanent content several days ago, and already forgot almost everything about it. The only thing I remember is I ranked 3 Ghost which did not give me the joy I want. She is unnecessary.

You are in a downfall, if you can realize that. Your content was once great. Like the Collector 5.2.6, I still remember the fight as it has just happened yesterday, my hand was shaking throughout. Or The Champion 6.2.6. I am a humble man, so I did not show proud in my previous alliance when two third of them could not beat him for months. But I was proud. You created a great fight, players need skill to make it done. Right now you do not need anything to make anything done. Like you eat breakfast on a table that you mom serve it. I feel emptiness.

After Abyss, I went through many months without great joy. From the game of course. Variant 5 was easy. Act 7 was easy. Cavalier difficutly is easy. This month I went through it without spending anything. No item, no thought, just did it as a routine.

Ok so many gave you praise, which I do understand somehow, but I personally think you have done a bad thing for the game. And for me as well. I love to play hard fights. I am not the best player in the world but I love it. You make a game that there is nothing memorable about it, so players can leave without regret.