As we continue to work to address ongoing issues regarding Parry and Evade, we will be extending the Week 4 Quest of the Summer of Pain and its Solo Objectives by 1 week to better allow you to complete this content. This will not result in next week's content being delayed.
I am UC right now. Can I get 5star AG if I become Cav in 2 weeks from SOL rewards?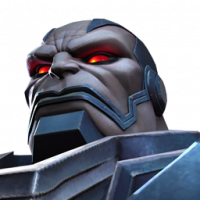 LordPSN
Posts: 366
★★★
The sentinels of Liberty has 5 star AG for Cavalier and above.
If I become Cavalier within 2 weeks, Can I get the Cavalier milestone rewards or the rewards will remain same as that of UC?