Summoners, we recently encountered an issue with the Alliance Quest Setup Phase Starting Timer that may cause the Setup Phase Starting Timer to display erroneous information, though we are working on a fix for it as quickly as possible. Additionally, if the Setup Phase does not let you plan your days in advance, you will be able to once the Event officially begins on the Alliance Quest Start date.

For clarity, the next Alliance Quest Enlistment Phase will begin on December 5 at 20:00 UTC, regardless of what the in-game timers display.

The next Alliance Quest Start will be on December 6 at 20:00 UTC. This is when Summoners should be able to enter each Map. Thank you for your patience and understanding as we work to resolve this issue.
Alliance War Season Rewards will start to roll out to Summoners very soon. These will take a while to get to everybody, so do not worry if an Alliance Mate receives their rewards, but you haven't yet. We thank you for your patience.
Will This Annihilus Bug Ever Get Fixed?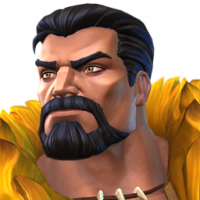 Legendary_Noob
Posts: 56
★
So this bug has been in the game for the longest time. I have tried countless times to let people know about it and even tried contacting Kabam about it and it has yet to be addressed or fixed. The bug that I am referring to is when Annihilus is armor broken he looses his cosmic control rod. As far as I am aware, armor break aren't considered a "nullify" ability and if you look in his description it does not say that armor breaks remove his cosmic control rod. This is a huge unintentional nerf to him because I remember using my 5* Annihilus to counter Vision Aarkus when he was a boss in his EQ. Now he can't do that because he only gains his immunities when he has his cosmic control rod but when since Vision Aarkus armor breaks when you are close to him, it removes it. If I am somehow wrong and armor breaks are somehow intended to nullify his cosmic control rod please explain to me how because as of now he is bugged and unintentionally nerfed. Either he needs to get fixed or his description needs to be updated.