Unavoidable damage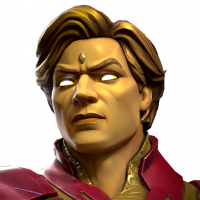 Ghriffin
Posts: 45
★
Just a quick note. I don't post much but I need to say something that needs to be said. Unavoidable damage in a game that requires real money / resources to push through isn't a good idea as a business model.

I, like most, have pushed through the collector, ok, fine. It's a stepping stone, I get it. As you push on in alliance war, matches like Electro, not ok. No champion has the ability to negate that "in a meaningful way" and then it just becomes a cash grab.

People like integrity from their games, especially the ones they spend money on. Unavoidable damage that requires you to use resources regardless of your skill level degrades not only the trust in the consumer base but also in hope of the future of the game. 6 star Electros are coming. Not ok Kabam. Take a look at that. No damage in the game should be unavoidable.