Solution to the gold problem?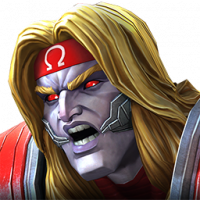 BitterSteel
Posts: 2,895
★★★★★
https://forums.playcontestofchampions.com/en/discussion/73214/shifting-arena-milestones-reducing-the-cost-to-find-a-match#latest
There was a post in News and Announcements to change milestones so all the gold available is now in the first 3 milestones for the arenas (excluding catalyst arenas). What this means is that there's still the same amount available, just for less points.
5* featured:
2 million points for 38,000 gold
4* featured:
650k points for 30,750 gold
4* Basic:
150k points for 23,000 gold
Costs for finding matches will also decrease. Overall a positive change. The post hints to more being done for gold shortages, any teases for what these will be?