Obsession with 'Beyond god tier' champs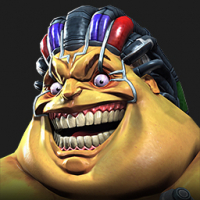 JJPThor
Posts: 44
★
I feel that unless its a warlock, namor etc there are many champs that get overlooked to the point that it's a disappointment to get some of the god/high Demi god tier champs that are still very useful.

The obsession with only using resources until you get a certain 'beyond god tier' champ can leave you very disappointed as you could be waiting a long time for these type of champs not to mention some of them need the dupe as well.

There are some champs that came out 2+ years ago that are still amazing but I see a lot of summoners wasted them shards on featured crystals and getting mostly disappointment.