Summoners, due to a technical issue, this week's series of Alliance Quests will be cancelled at 4pm PT. There will not be any Rewards for this series. The next series of Alliance Quests will start on April 18 at 12pm PT. We will be assessing the impact on Alliances and compensating accordingly, as well as returning Alliance Tickets.
Scrap dungeons already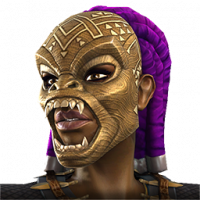 Graydrox
Posts: 400
★★★
Dungeons suck. They are the abomination of the game as they are the only content that requires you to have large blocks of time to accomplish(well maybe not arena but still, you can do arena as you feel). The game is built for people on the go. People who work. People who are busy. Not for people who have time to just sit around and blow it without a care and with random people of different languages and skillsets.

I know you can make friendships but for some reason even with all the benefits nobody wants to do dungeons. I don't know the deep down reason why but dungeons just suck to play in general, even if I had tons of time. Please just get rid of them and replace with a new experiment already.