Please note that when we enable the 1 Loyalty Cost for Revives in Alliance Wars for Season 34, they will not be visible from the screen that appears when you choose to Revive or Heal a Champion from the Fight Screen.

You will be able to purchase Revives from the Loyalty tab in the Store Menu.
Here's 5/65 Sig 200 Silver Surfer, fully ramped up, versus ROL Winter Soldier

Karatemike415
Posts: 342
★★★★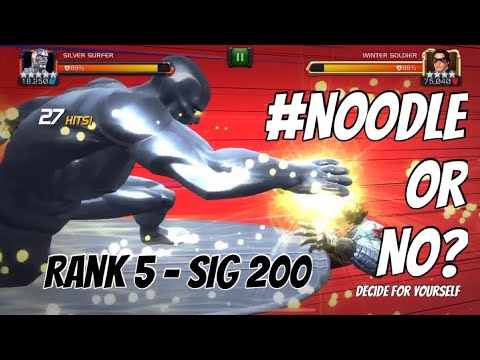 Keep in mind this is done in a "suicide friendly" mindset, so I built him up with heavies instead of Special 1's.
Better damage than i expected - however, I would suggest this:
Give bleed/poison the same treatment as his immunities to incinerate/shock/coldsnap. This would make him incredibly suicide friendly, and fix his damage output problem.
Right now, he hits like a beast whenever there's incinerate/shock/or coldsnap.
However this isn't practical utility.
So far I DO like him, and he is fun to play - but I just see so much missed potential in him.