Summoners, the Necrosword Crystals (the crystals in the Knull Cavalier Preview Bundle) currently have a higher than intended drop rate of 6-Star Champions.

We will be leaving the crystals as is for the time being, but will be correcting the drop rates before Knull receives his official release on October 28th. To ensure that this does not affect anybody that purchased this preview bundle, we will be auto-opening these crystals before that date, but this means you will not see what you received. To avoid any confusion, please open your crystals yourself ASAP.
Featured crystals dissapointing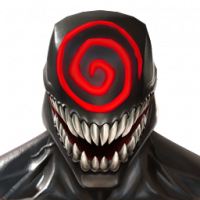 Bumbunyon
Posts: 42
★
So I saved 3 months of 6* shards for the new featured 6* crystal when it came out and my grand prize was thor jane foster, electro, and and civil warrior. The new 5* featured crystal also really pretty underwhelming.

If we are to save for these featured Crystal's can we have more champions that we actually want? It's such a huge dissapointing experience to spend 3 months of 6* shards on civil warrior, lady thor, and electro. Not that those are really terrible necessarily, but they aren't I saved for this 6* featured for a looong time and and this is satisfying reward good. Just saying, can we get a little more value for these Crystal's? Not even bothering with featured Crystal's this 5* rotation. Just not worth it with so many champs I dont want.