**UPDATES TO ENLISTMENT GIFTING EVENT:**
To prevent exploitation, we will prevent new Accounts from being able to Gift enlistment crystals. We will also be taking action on those who are using 3rd Party Sellers, Bots and other farms to gift themselves mass amounts of Enlistment Crystals. Lastly, we will be adding an expiration timer to Enlistment Crystals. All unopened Enlistment Crystals will expire on Oct 18 @ 17:00 UTC. For more information, please see this post:
https://forums.playcontestofchampions.com/en/discussion/346104/updates-to-enlistment-gifting-event
State of the game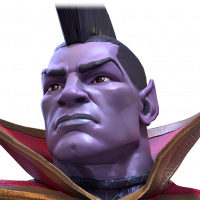 Synyster85
Posts: 28
This game had great potential!
I use to get excited when a new update became available, but every since 12.0 most people I have talked to feel the same as I do(what kind of "glitch" is it going to be this time? And how much is it going to cost me?). This is a completely horrible way to run this game, i think about any other company and persistent issue like this would result in the firing of employees that screw up(developers), yet no action like this is taken. Which leads me to believe that kabam purposely introduces these "glitches/bugs" that cost us a ton!
On the subject of compensation(I hate that word, bc it doesn't truly express the fact that it is owed to us) when I pay for something and it's broken, the standard should be replace what I paid for or repay me the cost, I personally an sick and tired of the generic bs emails stating kabam can't do that.....why Is that?
Lastly, I hate to say this, but I'm actually kind of hoping that this last patch leads to the death of this game! Just so the player base can find a game that is enjoyable to play and doesn't steal and lie and blow constant smoke,hiding the greed.
Kabam....you are killing this game! Players are starting to realize it!!!!!!!!