Why the hell is there no distinction between Cavalier and Uncollected in Glory Store ?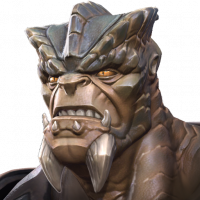 the_eradicator
Posts: 221
★★★
You are telling me that I have to force rank up a 6* to rank 3 for no reason just to get the thronebreaker title even though I have trash 6* champs and only then I am eligible to get that upgrade in the glory store. I am not complaining about the requirements for thronebreaker, but can you please buff the glory store for cavalier players please. There is a lot of difference between uncollected and cavalier , but still cavalier receiving the same as uncollected makes no sense .Please look into this.
Do not put uncollected and cavalier in the same glory store bracket.
Post edited by Kabam Zibiit on