Summoners, due to a technical issue, this week's series of Alliance Quests will be cancelled at 4pm PT. There will not be any Rewards for this series. The next series of Alliance Quests will start on April 18 at 12pm PT. We will be assessing the impact on Alliances and compensating accordingly, as well as returning Alliance Tickets.
Brian Grant's most recent video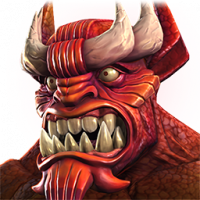 bamagiantfan
Posts: 13
★
Regarding BG's most recent video, I wanted to have a discourse about if the game is ready for another arena. I personally both agree and disagree with wanting a 6 star featured arena in the game. I first however would like a 5 star basic arena as there are many champions I do not have as either 5 or 6 stars that I would be happy to rank up as a 5 star champ(Corvus, Wasp, Sorcerer Supreme). So I wanted to post this to find out what the overall view was and if there is a timeline for Kabam adding in the next phase of arena.