UPDATE: A new Hotfix (v32.2.3) is now being released to address this issue. Please keep an eye on your App Store for this update to address the below issue.
We are currently experiencing an Error when Summoners view a Champion's Synergies while in the Champion Selection screen in Arenas and Duels. We are aware of this issue and are working on a Hotfix to address it. In the meantime, please avoid using the synergy menu to prevent this error and crash. We apologize for this inconvenience. Updates will be posted here:
https://forums.playcontestofchampions.com/en/discussion/293506/error-when-looking-at-synergies-from-champion-selection-screen
Thronebreaker daily crystal drop rates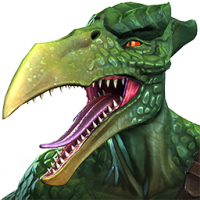 bamagiantfan
Posts: 16
★
I know they aren't published which is why I am curious if we as a community could kind of figure out the drop rates ourselves. Apologies if this discussion is a retread but I'm new to the forums, but here is what my experience opening them has given me so far(approximately).


50% chance you'll get either half or a full t4b
25% half or full t4cc
15% chance at 10% of a t5b
5% chance at half a t2a
3% chance at full t2a
1% chance of a full t5b
.8% chance at 5 star(I've only gotten 1)
.2% chance at 2% of a t5cc
And I know units are in there but I haven't pulled them yet.