Summoners, we are aware of an issue where the Summoner Sigil's Golden Circle Quest is not available to all players. We are continuing to investigate this. We will be sure to compensate for any missed Gold once we have fixed the issue.
Thronebreaker daily crystal drop rates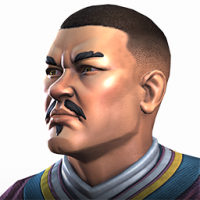 bamagiantfan
Posts: 16
★
I know they aren't published which is why I am curious if we as a community could kind of figure out the drop rates ourselves. Apologies if this discussion is a retread but I'm new to the forums, but here is what my experience opening them has given me so far(approximately).


50% chance you'll get either half or a full t4b
25% half or full t4cc
15% chance at 10% of a t5b
5% chance at half a t2a
3% chance at full t2a
1% chance of a full t5b
.8% chance at 5 star(I've only gotten 1)
.2% chance at 2% of a t5cc
And I know units are in there but I haven't pulled them yet.