As we continue to work to address ongoing issues regarding Parry and Evade, we will be extending the Week 4 Quest of the Summer of Pain and its Solo Objectives by 1 week to better allow you to complete this content. This will not result in next week's content being delayed.
Does anyone still use Thing?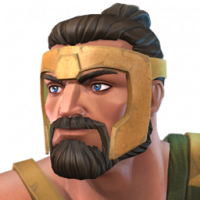 GagoH
Posts: 1,727
★★★★
Hardly see any mention of him anymore, it's usually just quake, beardo, void, torch, iBom etc

I know at sig 200 his protection has some good niche utility, but thats the problem. Who's going to blow 200 sigs into someone for niche use unless they're getting sigs like candy. And even if they are, theres surely better s200 options theyre likely to have in their roster

He's not really a heavy hitter unless you're willing to sacrifice slots on your team. I see him as more of a utility option due to his immunities.