Earlier today, there was an issue where Summoners that logged on shortly after the Login Calendar switched over for the day didn't receive the Cosmic Ghost Rider login crystal. We've fixed the issue for players receiving the crystal now but will have to collect data and send out the crystal to all players that didn't receive it next week. We apologize for this inconvenience and look forward to making it right for you all.
AW Boosts - Unable to Purchase [Fix in Next Update]

JohnPaulBusu
Posts: 84
★
One of the AW boosts that is available to buy from the loyalty store currently seems to be locked from being purchased more then once.
I bought one of the combat regen boosts the first time it was around and when it came round the next time I could not buy it as it said limit resets in a particular time and when that timer expired it just resets to 23:59:59 and starts counting back down. Today the combat regen boost has reappeared and I have the same issue as before.
An image can be seen below of the problem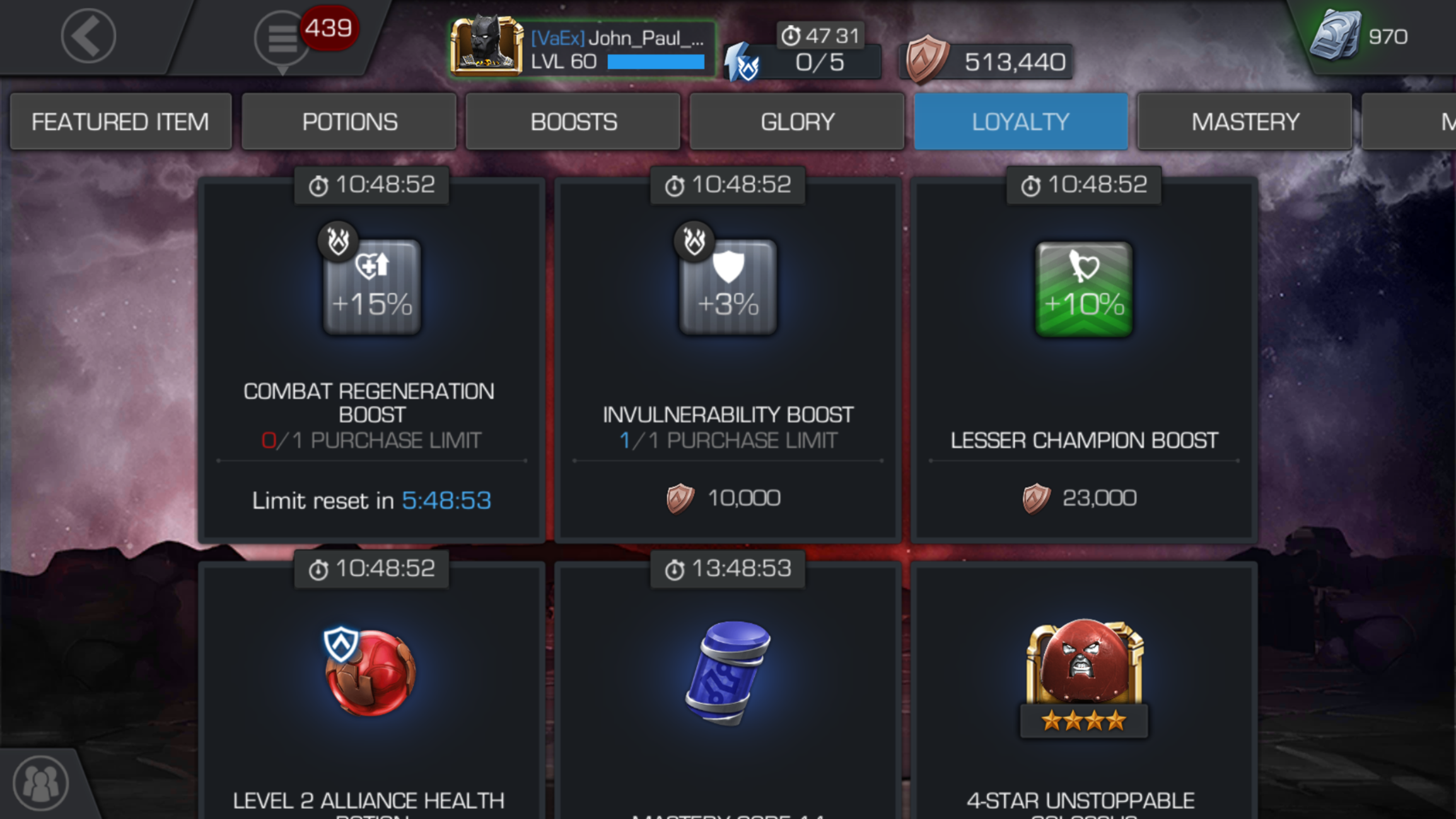 Post edited by Kabam Wolf on