What new champ(s) do I need for abyss and ch 6 completion.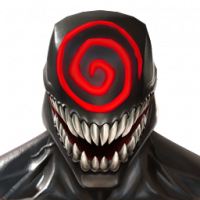 IcePick
Posts: 137
★
I'm about 8 months into this new account after restarting the game. I completed 6.1 a few months ago and haven't touched it since. I'm at a point where I plan to explore chapter 5 and rank 4 Venom and try to complete a variant or 2 so I can focus in ranking up some of my champs. I have 10-15 champs I want to rank 4.l which will help me later on.
I'll stockpile units and in 4-5 months I want to focus on completing chapter 6 and doing an abyss run (to go after thronebreaker). Obviously I'm going to need to stockpile a lot of units.
But what champ(s) do I need for abyss and chapter 6 completion that are worth trying to get (incursion crystals, featured crystals, class crystals, etc)?
I figure I need Aegon for abyss and some sort of champ for robots and one tk reverse or stop regen. What are your thoughts? Here is my roster.