Summoners, the Necrosword Crystals (the crystals in the Knull Cavalier Preview Bundle) currently have a higher than intended drop rate of 6-Star Champions.

We will be leaving the crystals as is for the time being, but will be correcting the drop rates before Knull receives his official release on October 28th. To ensure that this does not affect anybody that purchased this preview bundle, we will be auto-opening these crystals before that date, but this means you will not see what you received. To avoid any confusion, please open your crystals yourself ASAP.
What new champ(s) do I need for abyss and ch 6 completion.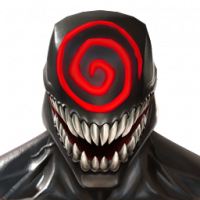 IcePick
Posts: 141
★
I'm about 8 months into this new account after restarting the game. I completed 6.1 a few months ago and haven't touched it since. I'm at a point where I plan to explore chapter 5 and rank 4 Venom and try to complete a variant or 2 so I can focus in ranking up some of my champs. I have 10-15 champs I want to rank 4.l which will help me later on.
I'll stockpile units and in 4-5 months I want to focus on completing chapter 6 and doing an abyss run (to go after thronebreaker). Obviously I'm going to need to stockpile a lot of units.
But what champ(s) do I need for abyss and chapter 6 completion that are worth trying to get (incursion crystals, featured crystals, class crystals, etc)?
I figure I need Aegon for abyss and some sort of champ for robots and one tk reverse or stop regen. What are your thoughts? Here is my roster.