Post Your Rewards From Carina's Torture Chamber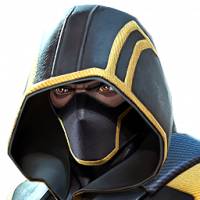 Masterpuff
Posts: 5,958
★★★★★
I know the community has mixed feelings about these challenges, but I quite like all of them but the LoL ones. Because of Enrage.
However, I will do the other ones!
So far i did 5.3.1, which was itemless with Ghost, Wasp, Odin, Antman, and Shang Chi.
The reward was depressingly worthless, but I cant complain considering all it took was energy and time.
Sig 40
: (