**HOTFIX AND GOODIES**
Our latest Hotfix is now live for both iOS and Android! Please manually update your game. Additionally, because of the bugs' impact on energy refill consumption, we have provided summoners with Energy Refills and a few other items to assist in the Contest! Sign in and check your messages now to claim yours!
Why can't Moleman's true accuracy bypass overseer's autoblock?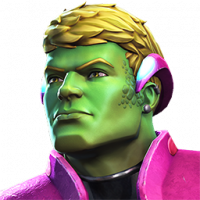 NeverWasBorn
Posts: 29
★
I used Moleman against overseer in both cavalier and uncollected but he couldn't bypass overseer's autoblock and got parried although he has his true accuracy active, why is that?
Post edited by Kabam Zibiit on
This discussion has been closed.