UPDATE: A new Hotfix (v32.2.3) is now being released to address this issue. Please keep an eye on your App Store for this update to address the below issue.
We are currently experiencing an Error when Summoners view a Champion's Synergies while in the Champion Selection screen in Arenas and Duels. We are aware of this issue and are working on a Hotfix to address it. In the meantime, please avoid using the synergy menu to prevent this error and crash. We apologize for this inconvenience. Updates will be posted here:
https://forums.playcontestofchampions.com/en/discussion/293506/error-when-looking-at-synergies-from-champion-selection-screen
THANK YOU KABAM for banning one of the biggest Merc in Latin comunity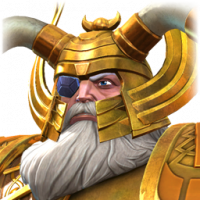 rojiblanco555
Posts: 42
★
I want to thank publicly Kabam for banning one of the most cheeky, fishy, big mercs in MCOC Latin comunity EL TIO KURT
He just did a livestream on Youtube saying that was permanently banned for passing more than 100 Gauntlet missions in the last days
This is a BIG WIN for all of us that enjoy the game and do the missions with our own hands and spend money in the game
Also he said that some of his merc teammates were banned and I a
m also happy for that
I denunced him 3 times in the past and I am really happy for all of us that he was banned permanently and some of his peers too, some of them for 1 or 2 weeks
Please continue hunting more mercs, it is the best for all players and for the game
He set private all his videos because of this
Also he said that he passed some summer of pain missions, what a shameless player
THANKS AGAIN KABAM you did it!!!
Such a shame for the players that paid KURT for passing their gauntlet missions
His followers are trying to boycott the game but honestly this is just funny
This discussion has been closed.