Due to an issue with Alliance War Defense Tactic, we will be ending this Alliance War Season effective immediately. This current War will not count towards your Alliance War Season Score. War Season eligibility rewards will be reduced to 2 Wars in the Season.

We understand that this is not a perfect solution, but without the ability to remove or freeze the War Rating quick enough, the rest of our Alliance War season would be compromised.

This war will remain active, and in-game, you will still see the season until tomorrow. After we end the season tomorrow, we will be taking some time to collect data and remove the changes to the Alliance War Season score. Once that is complete, we will be able to send out Alliance War Season rewards.

We apologize for the inconvenience.
Parry, evade, and SOP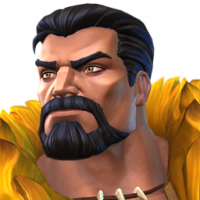 CoMinow
Posts: 159
★
If you know parry and evade are broken, why are you releasing content that requires you to do one or both constantly?
@kabam
If you know evade isn't working why have this stupid sop fight? where you have to use this broken feature every 5 seconds for a fight that lasts 5 minutes?! You know it's literally impossible for anyone that has this issue to successfully evade the 100 times needed to complete the fight!
Let me guess.. next week the challenge description will read.
This defender gains a bar of power for every blocked attack. The defenders special attacks are 100% unblockable. The defender takes .5% direct damage for every well timed block, and the defender is immune to damage from all other sources.
It's really messed up too have a money grab that exploits a broken feature.