UPDATE: A new Hotfix (v32.2.3) is now being released to address this issue. Please keep an eye on your App Store for this update to address the below issue.
We are currently experiencing an Error when Summoners view a Champion's Synergies while in the Champion Selection screen in Arenas and Duels. We are aware of this issue and are working on a Hotfix to address it. In the meantime, please avoid using the synergy menu to prevent this error and crash. We apologize for this inconvenience. Updates will be posted here:
https://forums.playcontestofchampions.com/en/discussion/293506/error-when-looking-at-synergies-from-champion-selection-screen
kabam asks for the opinions of others about guilltone and at the same time discards them.
Diaz1505
Posts: 31
★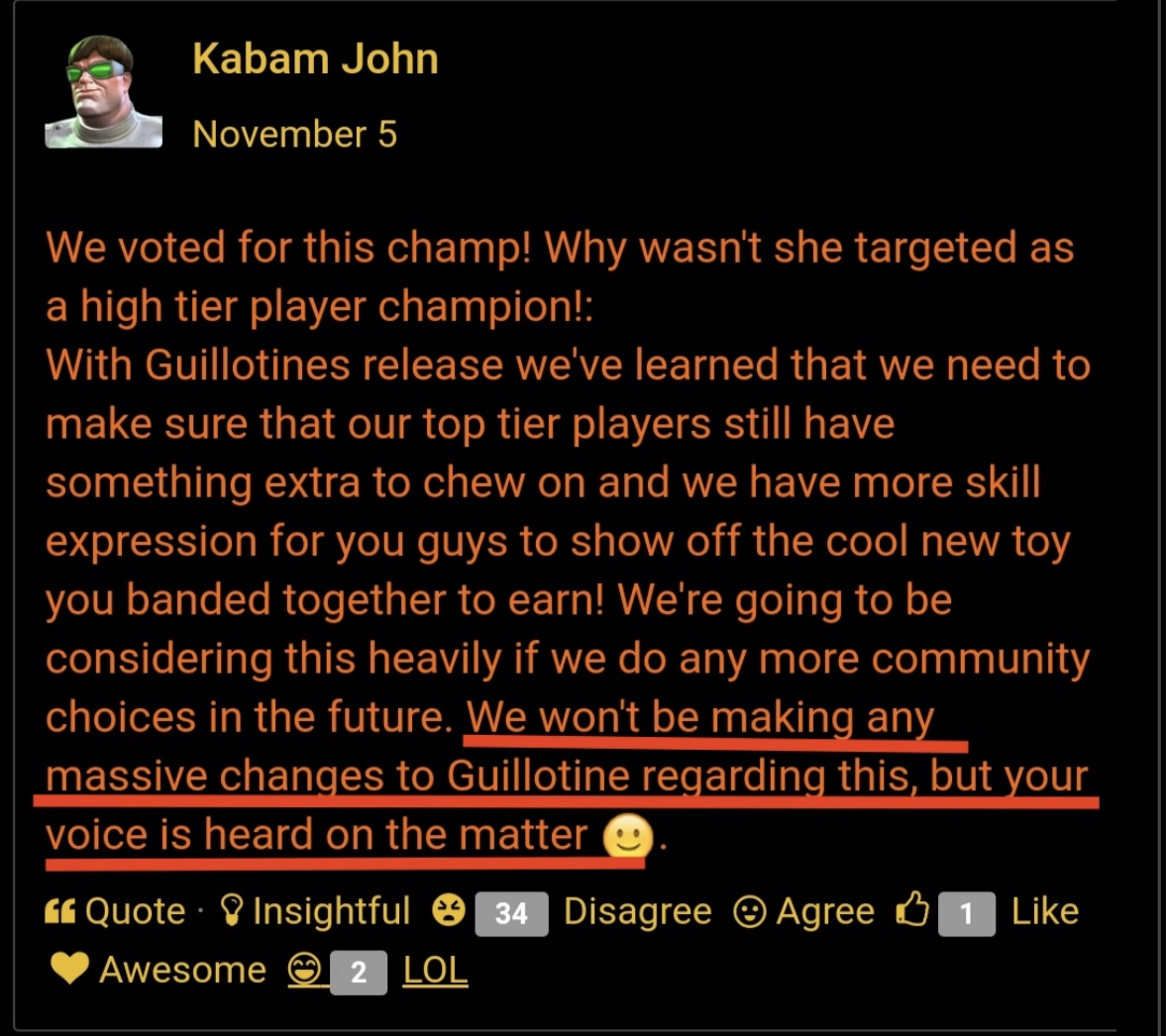 I find the offered answer somewhat hostile. Most of the community have left good points of view where changes could be made to the guillotine and have even offered new ideas about it to implement them in it so that it really has a good utility. Well, the utility it had before (the little ) was taken away! with this new update. And I don't even have the pleasure of expressing it as an upgrade, it just looks like a nerf! And at the end of it all so much effort to be heard so that they do nothing and discard the thoughts of others? woo kabam what a lot of attention you give to your community!