**UPDATE**
We are currently working to fix a known issue regarding Alliance Prestige. With the introduction of Relics, Summoner Prestige is now the average PI of your Top 5 Champions and the average PI of your Top 5 Relics (regardless of which Champion they are attached to) combined.

Today we pushed a fix that will allow for proper reward calculations in Alliance Quests. However, the display for Alliance Prestige will not be accurate and does not include Relic Prestige. This is a display issue only.

How was this a tie?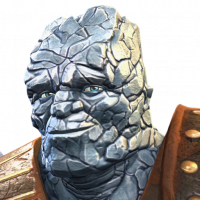 RawwryD
Posts: 25
★
I thought the whole point of defender rating was to settle ties. And since our rating was higher that means we should have won right? Even if we didn't I can't believe a tie means only Kabam wins. We both drop points and no one gets winner rewards? Come on. Please explain this to me.
Post edited by Kabam Vydious on