**HOTFIX AND GOODIES**
Our latest Hotfix is now live for both iOS and Android! Please manually update your game. Additionally, because of the bugs' impact on energy refill consumption, we have provided summoners with Energy Refills and a few other items to assist in the Contest! Sign in and check your messages now to claim yours!
Why will the Arabic language be deleted?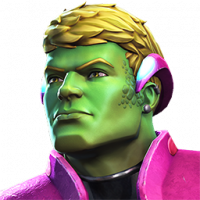 9Outlaw
Posts: 10
★
Hi Kabam, over the years we have been enjoying the game and because this week we got a message saying the Arabic language will be deleted. Unfortunately, did you know that there are many Arab players who will leave the game because of this decision...