**BANQUET EVENT PSA**
To fully participate in the upcoming Banquet's Alliance Event you will need to be in your alliance for 14 days prior to the event's start date on December 20th. That means, stay in your alliance from December 6th onwards to enjoy all there is to offer in the Banquet event.
**Not Another Anime Reference Solo Event Returning**
This solo event has been fixed and will appear in game again on December 10th and will run through the 17th.
Reminder: This event is available to Paragon+ Summoners
The best suicide team in the game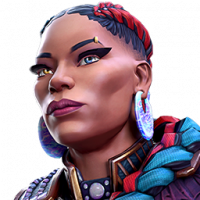 Gainsley_Harriott
Posts: 200
★
- Professor X
- Magneto
- Apocalypse
- Colossus
- Omega Red

This team is wild.

I'm sure we're all aware of the insane utility this team has in their base kit so I'll just go over how they benefit from suicides.

Professor X:
- Along with suicide damage increase he ramps everyone's special attack damage.
- With Mags he provides a health barrier which eats up suicide mastery damage to yourself, allowing you to heal at the start of every fight.
- With Colossus he provides poison resistance, again increasing regen capability.
- Focus on SP3 for more sustainability.
Magneto:
- With benefits from Prof X and own bleed resistance he's constantly healing and never takes recoil damage due to using SP3 only.
- MONSTROUS against metal champs.
Apocalypse
- With benefits from Prof X, own bleed immunity and healing from sig this guy is SUPER sustainable.
- Prof X is the most important champ here yet has no immunities himself. Apoc can solve that by making him horseman.
Colossus:
- With benefits from Prof X and bleed immunity, again more constant regen.
- MEGA damage from SP2.
Omega Red:
- With poison immunity, health barrier and bleed resistance he has awesome regen at the start of each fight.
- With the suicides we know how nuts he is.