AW RUINED YET AGAIN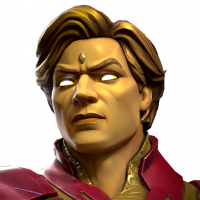 Mighty_Mitan1
Posts: 2
AW diversity is again meaningless.

Why in the world would I want to log in every hour to fight the EXACT SAME CHAMPION on every node?

Now once again, all I see is SpiderMan, Nightcrawler, Iceman, and Magic on all 5 bosses.

The idea of being damaged by a champion who never once even touches you is insulting. It's nothing more than a plot to make us use potions.

I'm a 3 year player. What a waste.
This discussion has been closed.