**Login Issues - Update Aug 9**
Hotfix 36.1.1 is now live. This fix targets errors while logging in that some summoners faced. Manual update may be required.
Captain Marvel (Ms Marvel) - L2 zero damage [Under Investigation]

World Eater
Posts: 2,837
★★★★★
Long time issue with these heroes and their L2.
Fighting vs Yondu in 5.3.3. At the 1:21 mark, I launch my L2 at a charging Yondu.... and it somehow doesn't connect and the result is 0 damage. This used to happen a lot more, but it's still an issue. See for yourselves. Yondu doesn't get hit, doesn't block and doesn't evade. Not the best fight, but not connecting with that L2 surely made a big difference.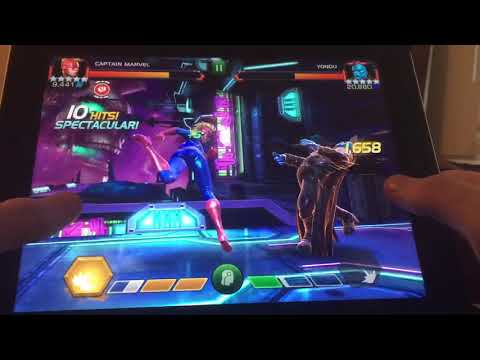 Post edited by Kabam Wolf on