As we continue to work to address ongoing issues regarding Parry and Evade, we will be extending the Week 4 Quest of the Summer of Pain and its Solo Objectives by 1 week to better allow you to complete this content. This will not result in next week's content being delayed.
Help picking who to use my T4 tech class catalysts on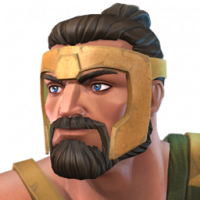 Macdaddy_o
Posts: 4
Use them on duped 4* or u duped mediocre 5* heroes?
Help picking who to use my T4 tech class catalysts on
36 votes