Summoners, we recently encountered an issue with the Alliance Quest Setup Phase Starting Timer that may cause the Setup Phase Starting Timer to display erroneous information, though we are working on a fix for it as quickly as possible. Additionally, if the Setup Phase does not let you plan your days in advance, you will be able to once the Event officially begins on the Alliance Quest Start date.

For clarity, the next Alliance Quest Enlistment Phase will begin on December 5 at 20:00 UTC, regardless of what the in-game timers display.

The next Alliance Quest Start will be on December 6 at 20:00 UTC. This is when Summoners should be able to enter each Map. Thank you for your patience and understanding as we work to resolve this issue.
Alliance War Season Rewards will start to roll out to Summoners very soon. These will take a while to get to everybody, so do not worry if an Alliance Mate receives their rewards, but you haven't yet. We thank you for your patience.
Crossbones deserve better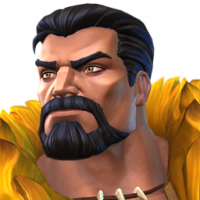 Winner66615
Posts: 129
★
Although Crossbones is a fun character to play, he could still get a minor buff to improve his game.
I request few changes that won't make the character OP, yet fun to play.

1. His heavy attacks should give him 1 fury that last x duration longer than his regular fury.
2. While in overrun, when he dash forward he should be unstoppable (like rhino).
3. Crossbones should also start his fight with physical resistance.
4. Depending on the fury stacks, Crossbones incinerate should also stack. E.g, if Crorssbones have 4 fury stacks, sp2 should deal 4 stacks of incinerate.
5. Sp3 should just bring crossbones to overrun instead of just refreshing the cooldown time.