UPDATE: A new Hotfix (v32.2.3) is now being released to address this issue. Please keep an eye on your App Store for this update to address the below issue.
We are currently experiencing an Error when Summoners view a Champion's Synergies while in the Champion Selection screen in Arenas and Duels. We are aware of this issue and are working on a Hotfix to address it. In the meantime, please avoid using the synergy menu to prevent this error and crash. We apologize for this inconvenience. Updates will be posted here:
https://forums.playcontestofchampions.com/en/discussion/293506/error-when-looking-at-synergies-from-champion-selection-screen
Crossbones deserve better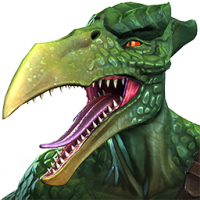 Winner66615
Posts: 129
★
Although Crossbones is a fun character to play, he could still get a minor buff to improve his game.
I request few changes that won't make the character OP, yet fun to play.

1. His heavy attacks should give him 1 fury that last x duration longer than his regular fury.
2. While in overrun, when he dash forward he should be unstoppable (like rhino).
3. Crossbones should also start his fight with physical resistance.
4. Depending on the fury stacks, Crossbones incinerate should also stack. E.g, if Crorssbones have 4 fury stacks, sp2 should deal 4 stacks of incinerate.
5. Sp3 should just bring crossbones to overrun instead of just refreshing the cooldown time.