Summoners, we recently encountered an issue with the Alliance Quest Setup Phase Starting Timer that may cause the Setup Phase Starting Timer to display erroneous information, though we are working on a fix for it as quickly as possible. Additionally, if the Setup Phase does not let you plan your days in advance, you will be able to once the Event officially begins on the Alliance Quest Start date.

For clarity, the next Alliance Quest Enlistment Phase will begin on December 5 at 20:00 UTC, regardless of what the in-game timers display.

The next Alliance Quest Start will be on December 6 at 20:00 UTC. This is when Summoners should be able to enter each Map.

Thank you for your patience and understanding as we work to resolve this issue.
New Act 6 Nodes?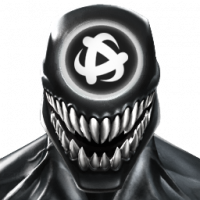 Cats73
Posts: 314
★
With more and more people wanting to know the release date of Act 6, I think it would be fun to brainstorm some potential new nodes for it!

I'll start: whenever the Defender is struck with an attack, the Defender passively regens 150% of the damage taken over 15 seconds.(values could be adjusted)
So basically the strategy for this node is to bring in high burst damage champs that can quickly take down a defender(hela comes to mind), or simply heal block champs.