We are currently experiencing an issue causing a delay in delivery of Summoner Advancement, the Alliance Quest event, and other 3-Day X-Men use event. We are working to resolve this, but it will likely take a few days. We will ensure that these rewards are delivered to affected Alliances. Please do not change Alliances until your rewards are delivered.
Champion Inaccuracies in the Game

MastaChief117
Posts: 113
Hey everyone, this is just something I was thinking about lately and was wondering if anyone else was thinking the same thing. There are some big inaccuracies within some characters in the game. For example, Venom and other symbiote champions don't reduce evade or Electro not being immune to shock damage. Just things that are so obvious that they shouldn't be excluded from a character design and when Carnage released without any evade reduction I knew it needed to be addressed. I made a video talking about this topic (link: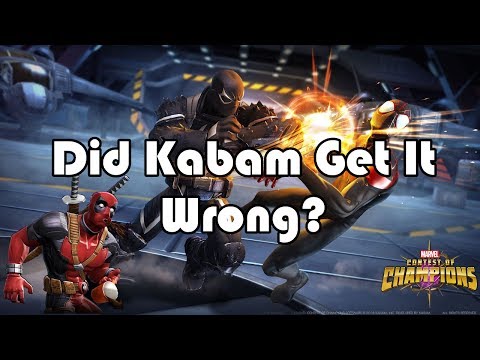 ). My goal is to start the conversation about this, anyone else been wondering the same thing?