Summoners, there was an issue with Alliance War matchmaking today preventing Alliances from being able to match with others. As a result, this upcoming war will be cancelled. There should be no detrimental effect to any Alliance's Season performance, and we will be reducing the Alliance War Season Rewards Participation minimum to 4 Wars. We apologize for this inconvenience.
Kabam rewarding cheating alliances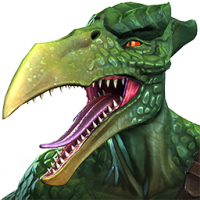 InfinityWarrior123
Posts: 35
Hi Kabam,
Remember last week you punished 3 alliances for cheating?
Reduced 500 points and 1.5mil war score??
Guess what? After your punishment they are still in plat 1 AND facing MUCH EASIER opponents thanks to your punishment.
One of them is back to the top of plat1 with high chance of going back to master as they are fighting easier wars.
How is this even called a punishment? they may even be able to reduce their pots n boost usage to get back to master as they are facing easier opponent.
Please enlighten us
@Kabam Vydious
@Kabam Miike
This discussion has been closed.