**KNOWN ISSUE**
Currently, Alliance Prestige (as it concerns Alliance Quests) is not taking Relic Prestige into account. If possible, we are working to address this for the next round of Alliance Quests but will have more information for you when it is available.
The math doesn't seem to work quite right...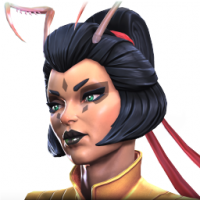 Mfalls
Posts: 94
★
So we just lost this war matchup, but based on the numbers the math is possible but highly improbable. What are the odds that the other team would die 8 more times and only have 1 fewer attack bonus?