**HOTFIX AND GOODIES**
Our latest Hotfix is now live for both iOS and Android! Please manually update your game. Additionally, because of the bugs' impact on energy refill consumption, we have provided summoners with Energy Refills and a few other items to assist in the Contest! Sign in and check your messages now to claim yours!
Connectivity issues.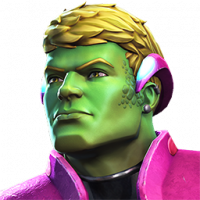 Fluxxy
Posts: 57
Hey guys, is anyone else experiencing spotty connections to the game?
I'll get maybe 2-3 rounds in arena and then the game just crashes or gets stuck on a loading screen. It first started around 11-12 hours ago and at the time I figured it was my WiFi but the problems continued with works WiFi and mobile data.

I'm on android, Samsung.