UPDATE: A new Hotfix (v32.2.3) is now being released to address this issue. Please keep an eye on your App Store for this update to address the below issue.
We are currently experiencing an Error when Summoners view a Champion's Synergies while in the Champion Selection screen in Arenas and Duels. We are aware of this issue and are working on a Hotfix to address it. In the meantime, please avoid using the synergy menu to prevent this error and crash. We apologize for this inconvenience. Updates will be posted here:
https://forums.playcontestofchampions.com/en/discussion/293506/error-when-looking-at-synergies-from-champion-selection-screen
Christmas 2018 bring these back and more!!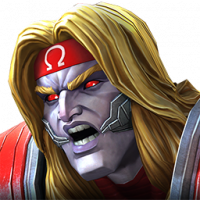 ContestOfNoobs
Posts: 1,391
★★★★
Last christmas was setup was great and it gave away alot of good free things, despite the fact we do get bad offers, they did give us free end game material last year.
1.T2alpha and even 1 in january (alot of players struggle with this resource and they still do, this is huge for anyone)
2.Free 5* for scoring 1m points( i see so many lv 20's with a 5* it mind boggling to know my first 4* was when i was lv 35ish)
3. .99cent 4* crystal, (would be good if it was 5* this year, but ill gladly take 4* again)
4. Halls of healing/gold. This is huge for anyone wanting to push rankups and or taking on events like varient.
5. Rank down tickets, is huge and we all been asking for them all year,
Do you think we wil get same,less, or better this year ??
now expectations for this year should equal and more if anything to balance out all the...mistakes,glitch,lag,server crash's,bugs,that we had to go through all year!
Bring these back i am sure it will help those who have been in the contest for years and alot of new players who wasnt here last year.