Celebrate the Year of the Pig! Gifting Event and Special Calendar Coming Soon!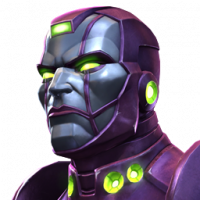 MCOC Team
Posts: 336
Administrator∙Moderator ›
Summoners!

The Year of the Pig is dawning in The Contest! Join us in celebrating with a Lunar New Year Event Calendar and Alliance Gifting Event!

During this event, you'll find Red Envelopes and Greater Red Envelopes containing Gold, ISO-8, Units, Hero Crystal Shards and Tier 4 Class Catalyst Fragment Crystals.

Summoners can also collect Red Envelope Tickets, which will allow you to gift Red Envelopes to your friends and Alliance members.

Lunar New Year Event Calendar
This calendar will run from 02/04 (00:00 UTC) until 02/18 and contains Hero Crystal Shards, Units, Red Envelope Tickets and Greater Red Envelopes. But if you make it to Day 14 you will earn 1888x 5-Star Shards. Like previous Special Event Calendars, there are no grace days in the Lunar New Year Event Calendar.

Lunar New Year Alliance Gifting Event
Gift friends and Alliance members Red Envelopes using Red Envelope Tickets and earn points towards the Lunar New Year Gifting Event!

Red Envelope Tickets can be found in the Lunar New Year Event Calendar. For this event, we've also awarded a Temporary Gifting Badge to all Summoners Level 6+, which will grant you the ability to gift Red Envelopes to your friends and Alliance members if you do not already have the ability to Gift.

You must gift at least two Red Envelopes to be eligible for rewards, which include Alliance Revive and Health Potions, Greater Red Envelopes and Tier 2 Alpha Catalyst Fragments.

All of this begins February 4th at 00:00 UTC - don't miss out!

NOTE: If you attempt to send a Red Envelope without any Red Envelope Tickets in your inventory, an "Insufficient Funds" pop-up will appear. There is no way to purchase additional Red Envelope Tickets.