Night Crawler switch bug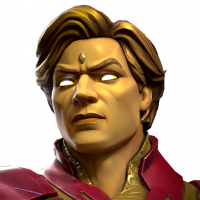 Wolfkash
Posts: 6
★
Night Crawler switching trick was fixed recently. Much to the dissapointment of everyone as there was never an issue reported or mentioned before yet you "fixed" something. But now my old way of switching NC was by hitting into his block when he evaded backwards long enough for the timer to run down.
Now i know his timer will stop once he evades, even if he is blocking. But i have video and it has happend now numerous times where i am hitting into his block and no evade triggers yet the timer disappears.
Please advise why???
Image while hitting into block
Next hit and notice no evade message yet timer is gone.