Avengers, Assemble! "Quest for the Stones" and "Save the Battlerealm" Events are coming!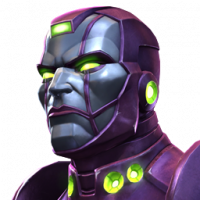 MCOC Team
Posts: 358
Administrator∙Moderator ›
THE BATTLE BEGINS
Greetings Summoners,

A new Event is Coming to The Contest! This will be a 6 Week long Event featuring TWO new quests for Summoners to explore.

Starting April 24th at 10:00 AM PDT, and running until June 5th at 10:00 AM PDT, Two unique Events will be available for you: LAST STAND: QUEST FOR THE STONES and LAST STAND: SAVE THE BATTLEREALM.

QUEST FOR THE STONES starts with one Quest Available at the beginning of the Event. Each Quest in this Set will reward you with an Infinity Stone that will enhance a specific Avenger in your roster, giving them powerful new abilities to use in the LAST STAND Quests.

Each week, a new Quest and Infinity Stone will become available. Below is a list of the release order of the stones and which Avengers they apply to:

WEEK 1: CAPTAIN AMERICA - SOUL STONE
WEEK 2: IRON MAN - MIND STONE
WEEK 3: HAWKEYE - REALITY STONE
WEEK 4: BLACK WIDOW - TIME STONE
WEEK 5: HULK - POWER STONE
WEEK 6: THOR - SPACE STONE

Beating each week will award you with a 3-Star version of that week's Champion (2-star for Beginner difficulty). Additionally, each week the Featured and Grandmaster Featured Hero Crystal for the associated Avenger will be available in the Special tab of the Crystal Vault.

Stones will enhance ANY Rarity of the Avenger you have. For example, if you had the rewarded 3-Star Hawkeye but have already acquired a 4-Star Hawkeye, both would receive Enhancements in the LAST STAND Quests. These stones boost specific heroes.The Power Stone enhances any rarity of Hulk, but won't boost Red Hulk or Hulk (Ragnarok).

SAVE THE BATTLEREALM is a single Quest designed to push your newly empowered Avenger to their limits. There are six paths in this Quest, one with each Infinity Stone in mind.

This quest is not limited to Avengers Champions, but others will face a considerably tougher Challenge.

Grand rewards await the Summoners who collect all six Stones and complete each path of this Quest for the Completion Rewards. Complete Quests to receive Last Stand Crystal Shards.
Use these shards to purchase different tiers of Last Stand Crystals located in the Special tab of the Crystal Vault.
Please note: These Crystal Contents are subject to change prior to the launch of the event.
REWARDS
Below are the Completion rewards for each quest, Quest for the Stones has 4 Paths for difficulty while Save the Battlerealm has 6 Paths (One for each Stone)


Please note: These Rewards are subject to change prior to the launch of the event.