New AW map? My alliance feels done.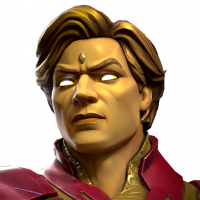 Coatseyyyyy33
Posts: 56
★
I'm a highly skilled dedicated player, have quite the roster, and this new AW MAP is causing problems for a roster even I have (tier 2 btw)

Just wondering what other people's thoughts are? I was already stressing about platinum rewards as they are.. this new map is making me wanna ditch AW all together and make my alliance focus completely on AQ.

Am I being a little over the top here I dunno maybe just outa my comfort zone a little at first glance.

Just wondering how others are feeling at this moment? I'm just fearing a lot of good friends/players I play with at the moment aren't guna take this update as well and fear they may quit, and ultimately the gaming environment we've created as an alliance is what's keeping me playing...

Is AW worth it anymore?