VERY DISAPPOINTED WITH THIS 😥😓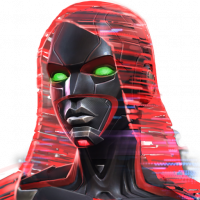 Priyansh7
Posts: 379
★★
This post is written because i feel that Kabam was unfair in this particular quest-Lines in the Sand(5.2.4).
Just 1 or 1.5 month ago.... Seatin did post a video on how he did this quest on his 2nd free to play account...... There were absolutely no Ambushes in the quest.....
But when i was going through it......there were 2 annoying Ambushes
Yellowjacket and Cable before Deadpool X force..... I was completely not expecting this kind of an unfair fight sequence.....
I couldn't get a screenshot of yellowjacket's fight
However this is the screenshot of cable's fight
I feel this is not fair to people who are still progressing act 5 if the change was made just last month or so.
Moderators,please give me an appropriate answer why was such deception required......
😥😒😓 I never felt so depressed and upset ever in MCOC before......
This discussion has been closed.