Earlier today, there was an issue where Summoners that logged on shortly after the Login Calendar switched over for the day didn't receive the Cosmic Ghost Rider login crystal. We've fixed the issue for players receiving the crystal now but will have to collect data and send out the crystal to all players that didn't receive it next week. We apologize for this inconvenience and look forward to making it right for you all.
The Story So Far: Chapter 4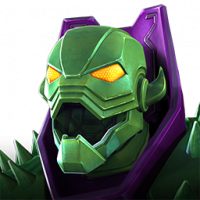 Kabam Vydious
Posts: 3,597
Administrator ›
Today we released another episode of 'The Story so Far', branching back to a time when there was a split between our beloved Avengers. It was a hard time for our heroes and even harder time for both the world and the fate of the Battlerealm. I'm sure we all remember it greatly as well as where our allegiances lay during that time and due to this recap it brings up the question: Where were your loyalties during Civil War?
Were you sided with our great Captain America? Or were you on the side of our genius Iron Man? Or maybe you couldn't decide, maybe the choice was just too hard to have conclusion. Whatever it may be, we're curious to know. Personally, I was Team Iron Man.
So let's hear it, Summoners, but remember to keep it respectful. We've long since moved on from this War and have reunited as a team of mighty Avengers to fight to save the Battlerealm.
Didn't see the episode? Check it out below!