Step Back in Time to Celebrate 80 Years of Marvel Comics in September!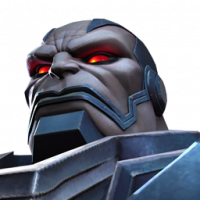 Kabam Miike
Posts: 6,704
Administrator ›
Greetings Summoners!

Can you believe that Marvel Comics is celebrating their 80th Anniversary this year? That's 80 years of iconic characters, unforgettable comic arcs, cinematic awe, and stories that we'll never forget! This September, we're celebrating this momentous occasion by looking back at the eras of comic history that brought us to today, and introducing two Champions that date back to the earliest days of Marvel Comics.

Read all about what you can expect in September over on our blog!