**Attention Summoners**
Due to issues surrounding Defensive Tactics, points from the current matchup in Alliance Wars will be removed after the season.
War Rating will remain untouched.
We are reducing the minimum matchup cutoff from 5 to 4 for this season.
We will continue to monitor the impact of this decision.
Best Of
Was finally gonna advance to diamond. Had to do 1 easy fight which I clearly would have won but got glitched. This is my 4th or maybe 5th report about this issue moments like these are what make me want to just quit because they just can't fix a damn bug for like 2 years 🤦‍♂️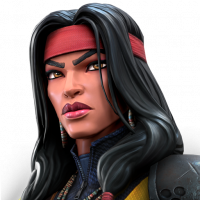 Xoxo18
It's happening with green goblins special also
So, I've been thinking, and I realized that maintaining such a large codebase, needing to add to it each month, and have absolutely nothing go wrong is so ridiculously easy that there must be something going on. I don't feel like the developers are trying to sabotage their game, so I've been trying to come up with a plausible explanation. And I think I solved it.

The Winter Soldier has been reactivated, and sent to destabilize the code of this game. No doubt, some fan of his saw the way we treat him when new champs come out, and decided to take matters into his own hands. My friends, we cannot take this lying down. As such, I have a proposal.

Kabam must fight fire with fire. And instead of running war seasons, they should give the community the opportunity to avenge their beloved game. In lieu of war seasons, every alliance member should be permitted a certain number of attempts to deal as much damage as possible to an infinite HP Winter Soldier. Alliances should be able to pick their own nodes to add to this scoundrel, and receive bonus point multipliers for sending a more targeted message (look what we can do to you, even when you have extra abilities!!!). I believe this would be a wonderful way to bring the community together, and when Kabam is able to fix the damage the Soldier caused, neither he, nor his fans, will ever consider such a heinous action again.

Thank you for your consideration.
Rohtaga