Best Of
Comparing this with other champions solos, nobody even really comes close! this catlady got some crazy dmg, is so damn fun to use. and very unique in her abilites. a champion i would advise anyone lucky enough to pull to rank up and start practicing.
im still very new to her myself as you can see from the early mess up (thank you for that fury and quake)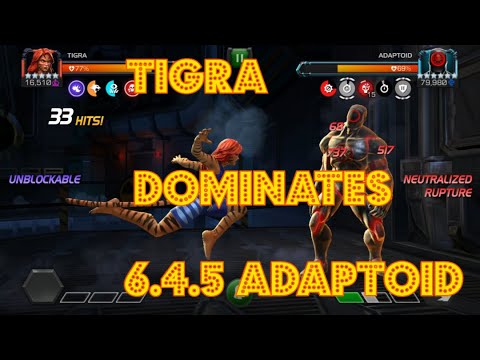 So I just did a 7.1 clear and pulled this guy:
And it made me feel that I'm pretty lucky with my 6* pulls. I still don't have the champs I really wanna pull but relatively, I don't have a really meme pull. Drax is not great but not bad, YJ is getting a buff, Green Goblin can be used on defense, Ultron isn't in the meta anymore but still not a bad pull, I love Psylocke and she's underrated.
I'm 60% on my Mutant T5CC right now but I'll be fine with whatever I form as I have some decent options.
P.S. Don't rig my Crystals, Kabam. I'll continue to be on the Nice Club.