Due to issue with the "Not Another Anime Reference" Solo Event, we will be disabling the event for the time being. We will return the event at a future date when the issues have been resolved. We apologize for the inconvenience.
**BANQUET EVENT PSA**
To fully participate in the upcoming Banquet's Alliance Event you will need to be in your alliance for 14 days prior to the event's start date on December 20th. That means, stay in your alliance from December 6th onwards to enjoy all there is to offer in the Banquet event.
Forum FAQ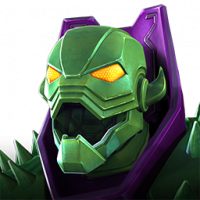 Kabam Vydious
Posts: 3,598
Administrator ›
General and Account Questions -
How do I contact support?
When you need assistance with account-specific issues in game, the best place to go for help is our Support team. There are two ways you can reach out.
From within the game by clicking the gear icon in the upper left corner of the main screen then scrolling to select 'Support' to submit a ticket.

If you aren't able to use the in game link, you can open a ticket using this form.
Please be patient as it may take some time to get a reply to your help request depending on the volume of issues being addressed at the time. If you receive an email reply with a ticket number, your request has been submitted correctly and you will receive a reply. Submitting multiple tickets about the same issue will slow down the process and the duplicate tickets will be closed, so please only submit one ticket per issue.
My rewards are late!
This can happen. Don't panic
You will get your rewards as long as you met the criteria to receive them. At times rewards can take a few minutes to a couple hours before appearing in your account. If you don't see them within a day, we usually are aware and already working on it.
Keep in mind, some rewards have specific requirements that must be met in order to receive them. For example, to receive Alliance War season rewards you need to have completed 5 wars with your current Alliance without having left the Alliance at any time between them. However, if you need extra help or aren't sure -- contact Support. They'll be happy to help.
I'm missing items!
Are you missing rewards or items? Before reporting it, try closing out the app and reopening it. Most of the time, this fixes the situation. If not, then please feel free to reach out to Support for help.
I can't make a purchase!

If you are having trouble making a purchase in game please first check with your bank and Google Play or Apple App Store account. If you see an error message in the in-game store that says that purchases are no longer available, please try again to make a purchase on a device on which you've successfully made a purchase recently. For any additional help with purchases, please reach out to Support for assistance.
My account is suspended!
We're sorry to hear your account has been suspended, however, we do not allow discussion on the forums about actions taken on individual accounts. If you wish to discuss this matter with someone, please reach out to our Support Team.
Can I have multiple accounts on one device?
/
Can I login to my account from multiple devices?
Yes, you can. As long as the accounts are yours alone, you can have as many as you wish. You can also log onto different devices with your accounts, but only if you are the only person playing on the account. Account sharing and allowing others to use your account is a violation of our Terms of Service and can result in actions taken against the account.
I think someone is cheating, how do I report them?
Calling out Summoners on the forums for suspected cheating is a violation of our Forum Rules. The best way to report a Summoner is contacting our Support team using this link. Make sure to choose the "Security and Abuse" category so that it goes to the correct place.
Post edited by Kabam Zibiit on
This discussion has been closed.